Pet Care Facility That Truly Cares
About Your Furry Friends
At Dog Island City, we're not just a pet care facility but your pet's second home. We're dedicated to providing an exceptional experience for your furry friend that goes beyond the ordinary. Discover how we're redefining pet care through our unique offerings catering to your pet's well-being and peace of mind.

Unleash the Joy
of Social Interaction
Your pet deserves more than just a place to stay – they deserve a loving community. Our cage-free, comfortable, and nurturing environment fosters social interaction, allowing your pet to make friends, enjoy playtime, and revel in the companionship they crave. After a day of exercise and play, your best friend will return home from our exceptional dog care services, calm, happy, and relaxed.

Round-the-Clock Care
Worried about your pet's comfort at any hour? We ensure that your pet is looked after, day or night. Have questions about this service? Just ask!

Tailored
Membership Packages
We understand that every pet is unique. Choose from various membership packages to suit your pet's needs and budget. Our goal is to make pet care accessible and tailored to you.

Expert Training
From puppies to adult dogs, our training programs cater to every stage of your pet's development. Whether it's group classes, private sessions specializing in tricks and behavior, or more, our expert trainers are here to guide your pet's growth.

All-Inclusive Visits
Every visit is packed with excitement and care. From outdoor walks and supervised group play to regular exercise, mealtimes, and even naps in a private dog house – your pet's happiness and well-being are our priority.

Flexible Rates for Every Lifestyle
We work with your schedule and budget. Whether it's a weekly or monthly plan, we'll find the perfect fit for your needs. Our mission is simple: to keep those tails wagging!

Experience
Unmatched Care
Discover a new, convenient way to care for your dog. Your pet will feel at home with us with constant personal attention, supervised care, exercises, specialty training, discount rates, and cage-free freedom.

Requirements
Made Easy
Meeting our requirements is a breeze – your pet should be neutered or spayed, current on vaccinations, friendly, non-aggressive, and pre-registered if it's their first visit.
From Breed Parties to Birthday Parties, Picture Days & Contests, and Holiday Parties, we know how to have a good time with our furry friends. Please learn about our upcoming events and make memories together!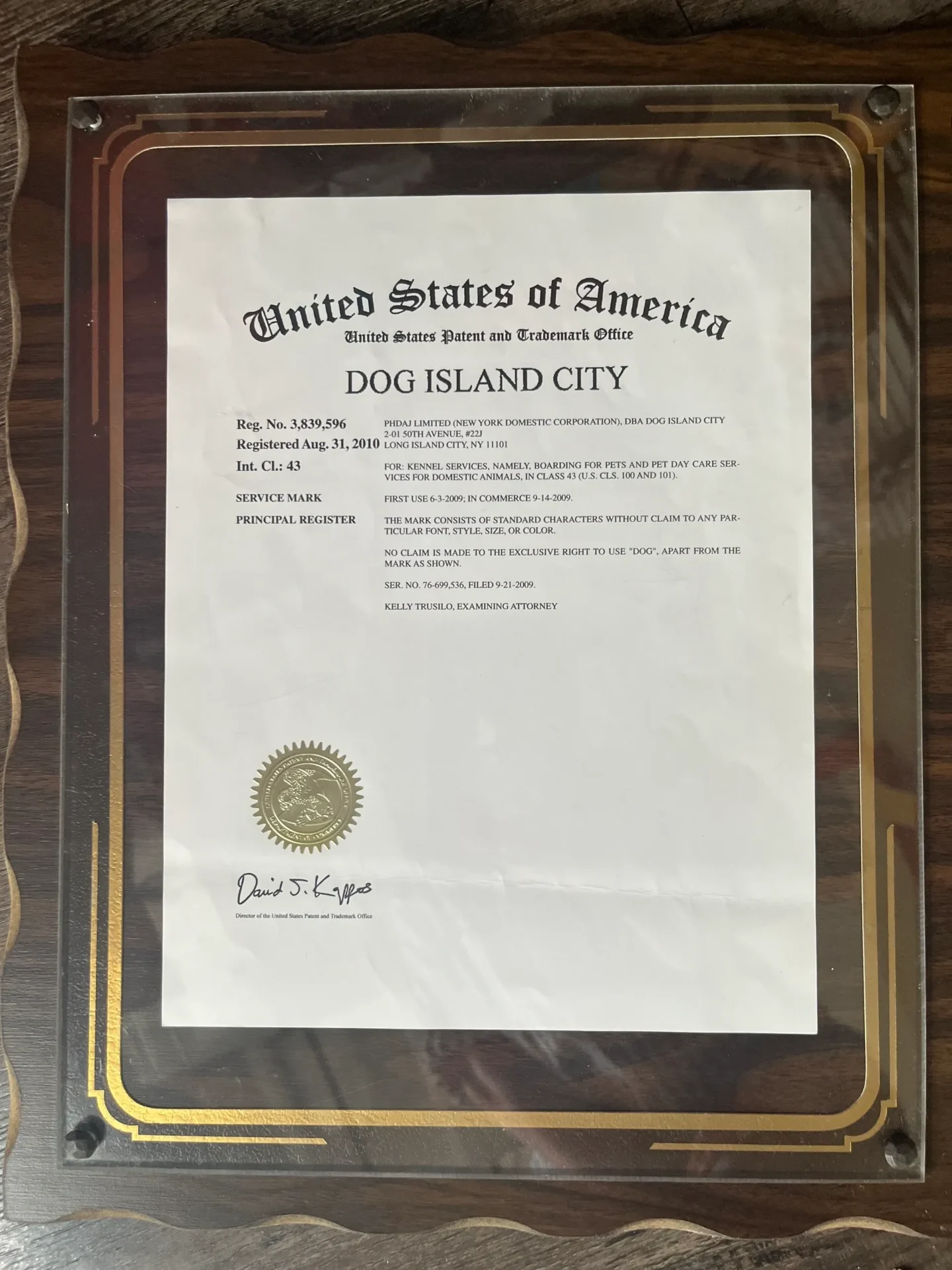 Visit us or give us a call to explore how we can enhance your pet's life and make your life easier. Your pet's happiness starts with us at Dog Island City!
Scroll To Top